Last week Jess's cousin Janine came and stayed with us for a few days.  In the fifteen years that Jess and I have been married Janine has never been here to visit.  The girls had met her, but they were to young to remember.  This was so fun for them to meet their "new" cousin, and we all enjoyed her company while she was here!  Janine lives in Seattle where she was raised, and so really hasn't experienced the rural life very much.  She volunteered to write a guest post this week sharing her visit with us.
---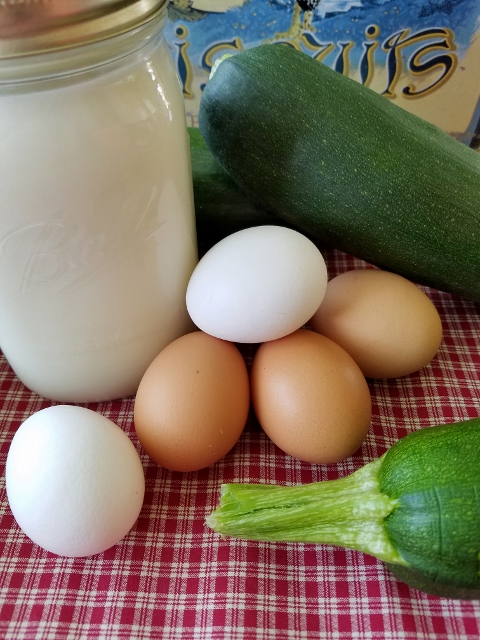 As of August 2016 Sufficient Acres has 3 goats, 12 Pekin ducks, 3 other ducks, and over 30 chickens.  Of those over 20 are broiler chickens, 3 banties, and 11 laying hens.  Three dogs protect the birds from coyotes.  About 20 barn cats keep rodents under control and keep dogs, birds, and humans entertained.
Dozens of giant modern windmills tower over all, producing electricity from the
wind whipping up from the Columbia River gorge.  Here we are only 3 miles North of the gorge and near Maryhill Museum, a Stonehenge replica, and the classic Goldendale astronomical observatory.  Sufficient Acres is an hour South of Yakima where so much of our fruits and vegetables for the whole nation are grown.  The town of Goldendale is a close-knit community of about 3500 people.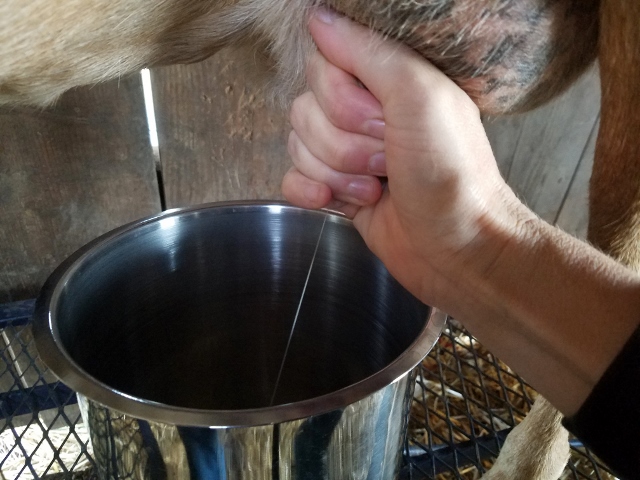 This morning Grace taught me how to milk a mother goat.  Cute kids Rosie and Buttons danced around as I struggled with my milking technique.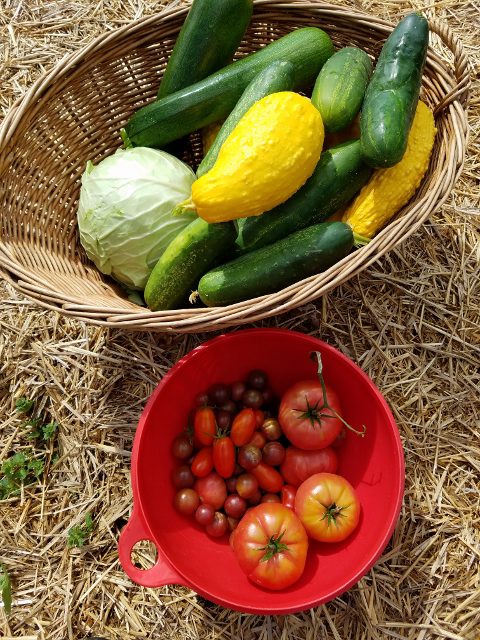 After collecting chicken and duck eggs, we harvested vegetables from the garden.
I dug out multicolored heirloom carrots as Josie and Mary collected chocolate cherry tomatoes.  A gorgeous, giant, heirloom cabbage made a wonderful cole slaw, colorful with purple, white, and orange carrot accents.  Abundant zucchini made for delicious zucchini bread, and fresh leafy kale became toasted kale chips.  This dwarf blue curled scotch kale was planted in early spring and this morning was in its full glory.  It's a treat to visit my cousins' organic farm at harvest time.  Grace, Mary, and Josie were good enough to share their cooking secrets and recipes which you can find on this blog.
I eat organic, non-GMO, healthy, food whenever possible. But in the city it's rare to find chickens that are TRULY "free range."  These birds have lived a full life outside cages, eating a natural balanced diet, and truly free from antibiotics and strange hormones which would be forced into them if they were on an industrial farm.  I'm grateful for delicious fresh eggs from the farm of Cousin Jess, Cousin Grace and their daughters Mary and Josie.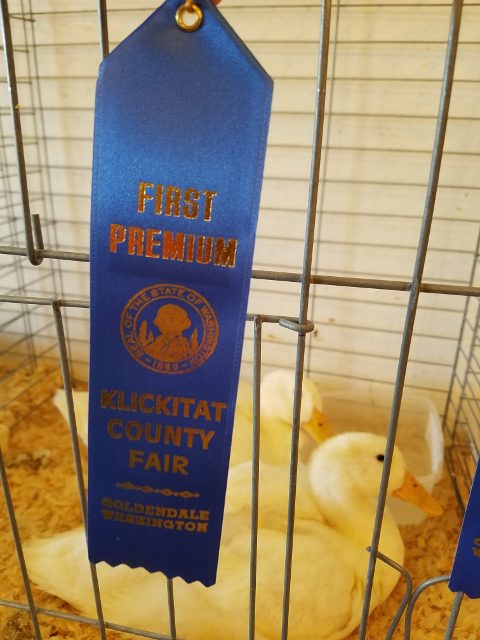 Last week my county cousins were winning blue ribbons for their fine Pekin ducks and Ranger broilers at the Klickitat County Fair.  Hundreds of local 4-H families in the region spent all last week at the fair showing their livestock, produce, recipes, crafts, and innovations at the annual community celebration.  My young cousins work all year, honing specific farming and business skills in order to become the next generation of farmers to produce the food supply for people throughout America and around the world.
---
So glad you came to visit Janine, and thanks for writing this post!