This post contains affiliate links.
I never thought about making my own seasoning mixes until I realized that corn was triggering my migraines.  Because of that I started reading labels and was utterly floored over what I was reading!  That has been several years ago now and our diet has changed SO much and still continues to change as I learn more!  Making my own seasoning mixes was part of that change.  I have gathered many recipes over the years and have shared many of them on the blog.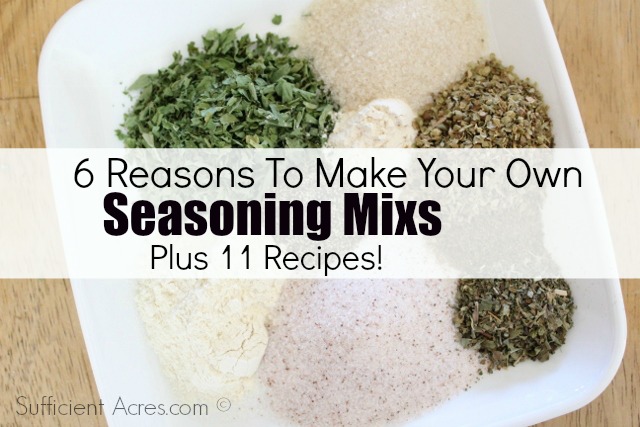 If you're not already making your own seasoning mixes read the 6 reasons why you should!  If you are already convinced and just want some recipes scroll to the bottom of the post where I linked all of my seasoning mix recipes. 🙂
You can use your FRESH ingredients with no MSG, corn starch or any other nasty stuff.
You can adjust the ingredients to your families liking or dietary needs.
It's a frugal thing to do!  I've done the math a few times and it's cheaper to make my own.  Especially if you can find your herbs locally and in bulk, or better yet, grow your own.  I love FRUGAL!
This may be my number one reason even though I wouldn't have believed it if you had told me this a few years ago.  Homemade seasoning mixes taste better….really, they do!
They are convenient!  I make up big batches and/or several packets of my spice mixes at one time.  It's handy when I'm organized enough to have a meal plan, that way I know what spice mixes I will need for the next week or two and can have them handy for those busy week nights.
No waste!  We have a local health food store that I take my spice containers to, and the sweet lady there will fill them up for me!  You can look at this post about how I organize my spice cabinet, and these Rubbermaid containers work great for storing individual spice packets.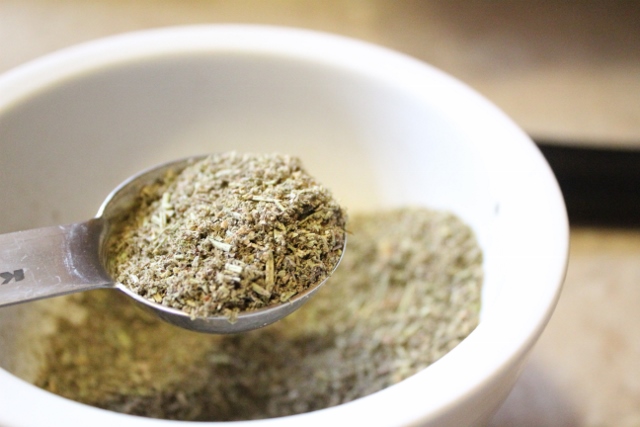 Here are links to every spice mix I have posted so far:
Seasoning for Breakfast Sausage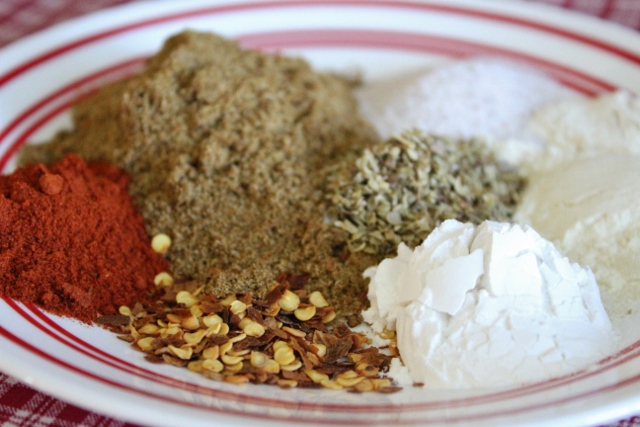 This post was shared at: Simple Homestead Blog Hop – The Weekend Potluck –