It finally got hot, hot, hot this week, so we spent lots of time watering EVERYTHING!  Hope you enjoy this weeks pics…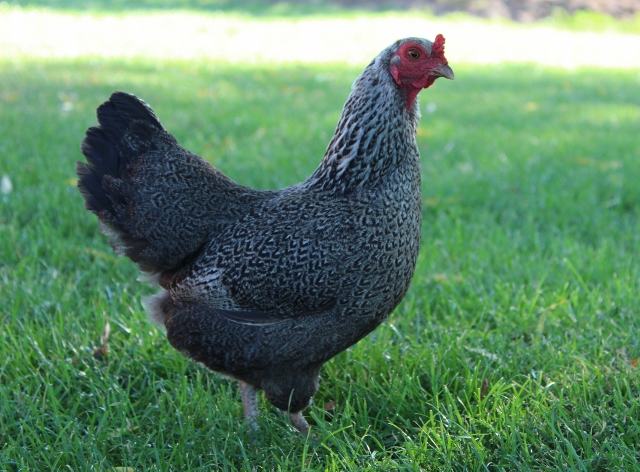 The girls are spending lots of time spoiling their 4-H ducks.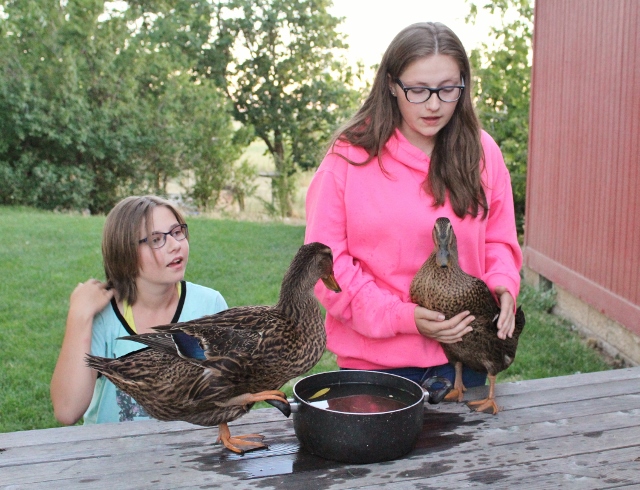 Our garden, though a little slow, is finally showing some wonderful progress!  I LOVE heading to the garden at dinner time instead of the fridge, and it tastes SO much better than store bought produce!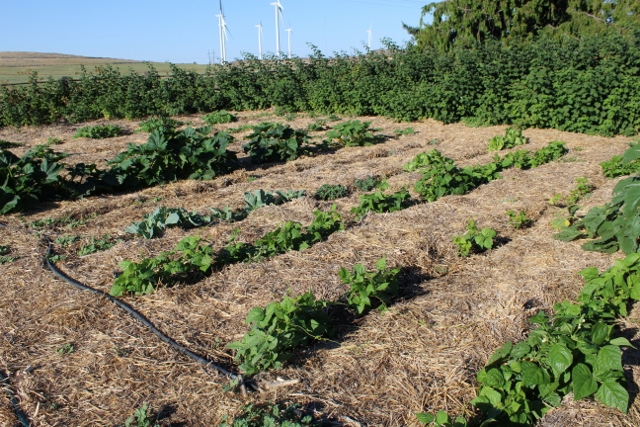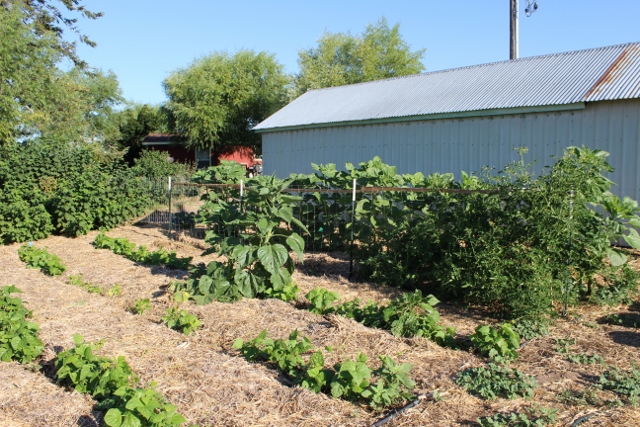 I really think I may have a problem….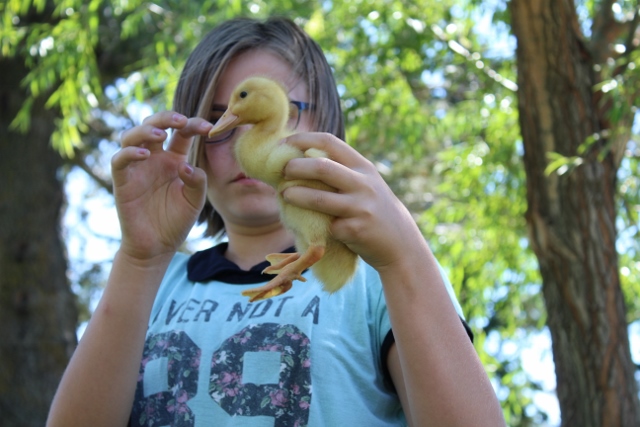 I just can't, can't, can't stop taking pictures of these babies!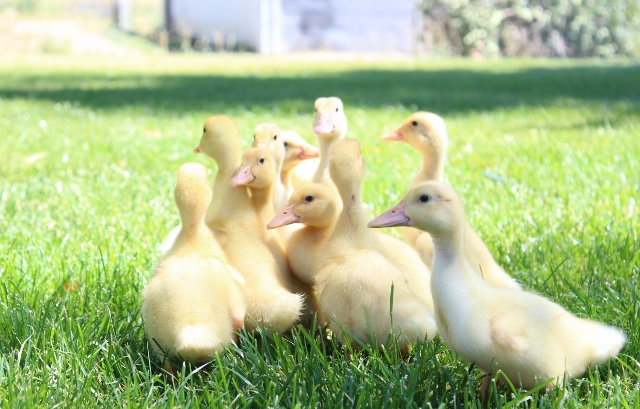 It's a good thing they are growing fast and will be less cute very soon, because WOW what a distraction!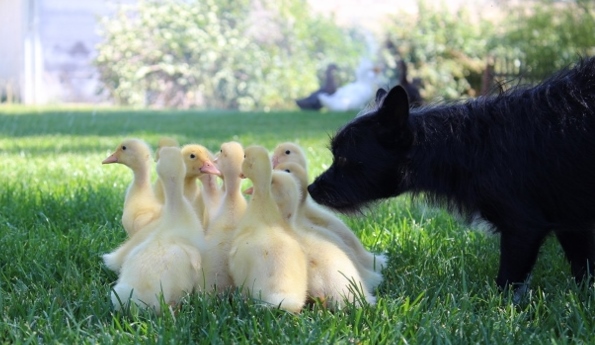 Rebel is their self appointed "protector".  He doesn't take his eyes off of them when they are loose, and chases the big ducks and the other dogs away when they get to close.  Pretty sure he thinks they are "HIS" ducklings now!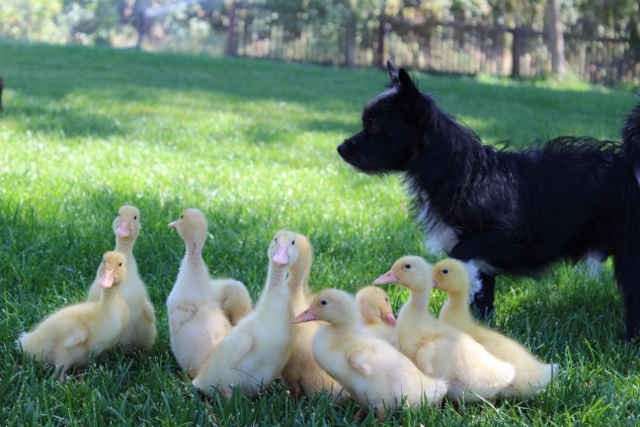 Some friends invited us to come swimming!  Okay,… I didn't put a swimsuit on; I don't even own one, but the girls had a blast!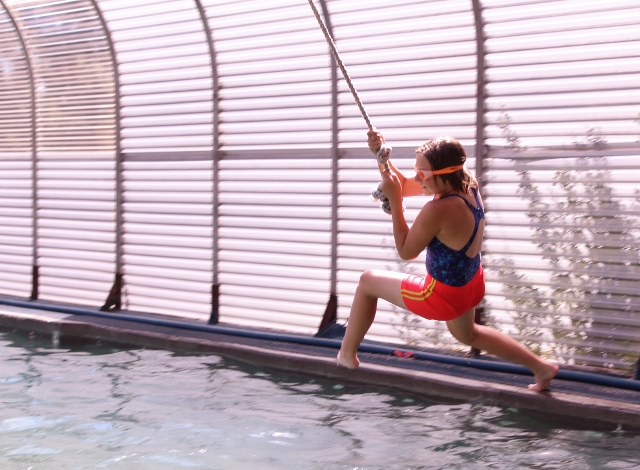 The meat chickens started free ranging for a couple hours every night.  Rebel just doesn't understand why they won't play with him.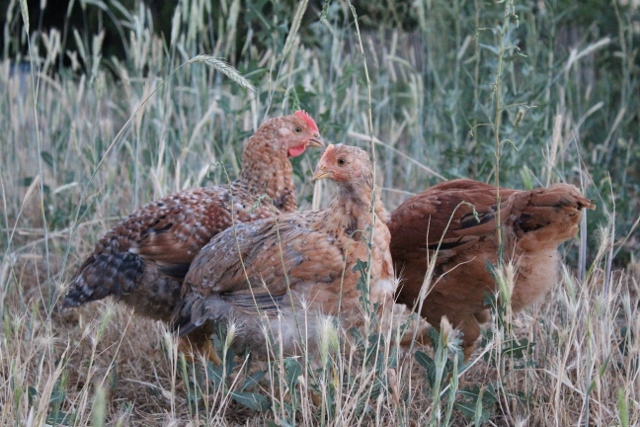 Another beautiful sunset over Mt. Adams.  I never get tired of our view.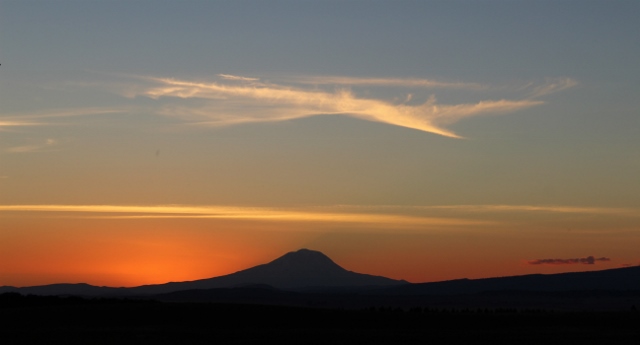 We kept the camera close to us this week and tried to capture little tidbits of life here at Sufficient Acres.  In the video below, we show you what we use for brooders and how we supplement our meat chickens diet.
This post was shared at: Simple Homestead Blog Hop –