It's been quiet around here lately.  The girls were gone for most of the week at church camp.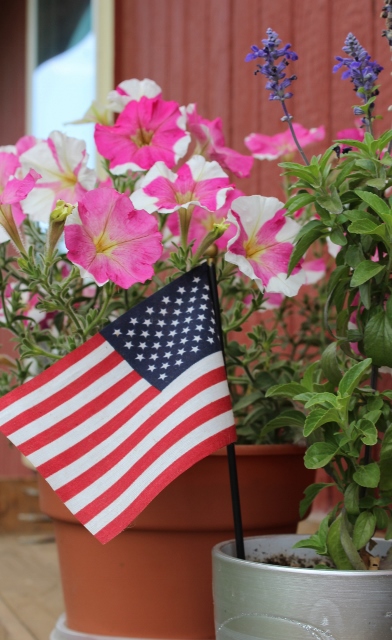 I missed the girls, but I think the dogs missed them more!  Jess tried to entertain them…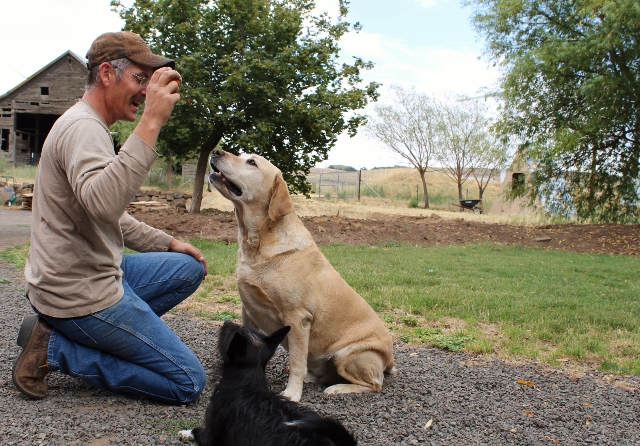 Dusty spent a lot of his week fixing the excavator bucket.  Jess is teaching him how to weld…..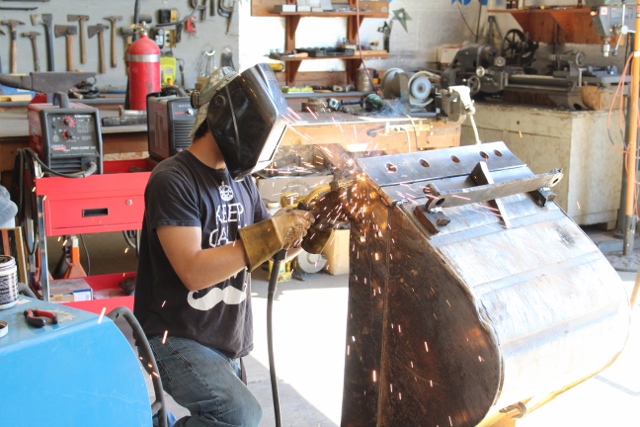 There is this one chicken that will NOT stay out of the garden!!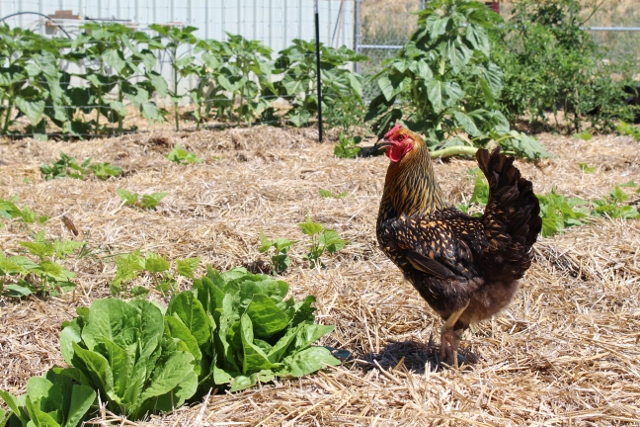 Still getting a few raspberries.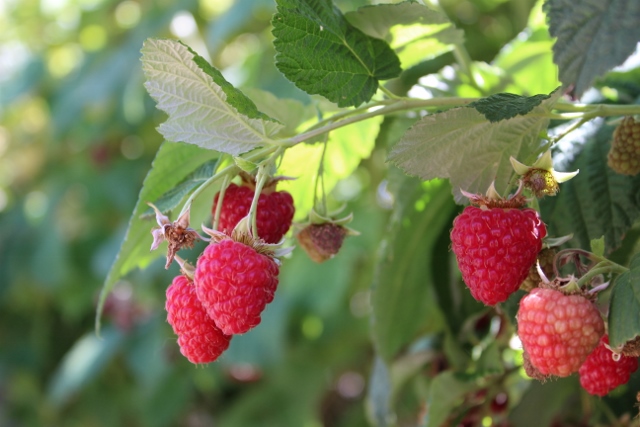 The garden is finally producing enough to make a whole salad!
We ordered 5 jumbo Pekin and 5 white Pekin ducklings and they arrived on Wednesday.  Here is a short video of getting them settled in the brooder.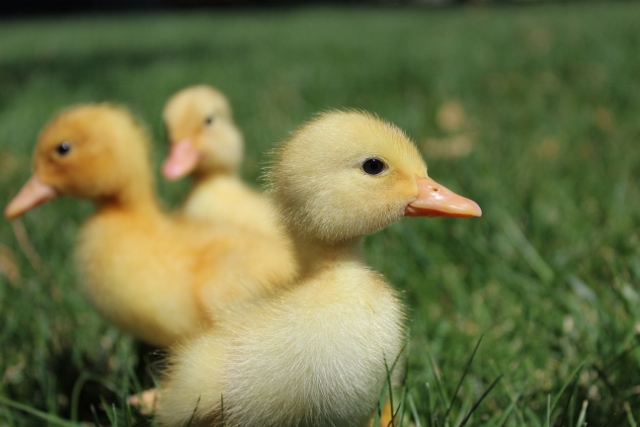 The cuteness is almost more than I can stand!
Stig LOVES babies…. but I'm not sure they feel the same about him?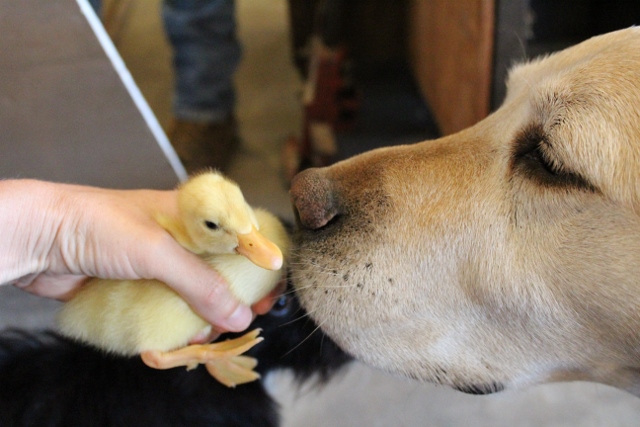 The ranger broilers are doing great!  They are not quite big enough to go out and free range yet, so they've been getting lots of grass clippings and other goodies from the garden and kitchen.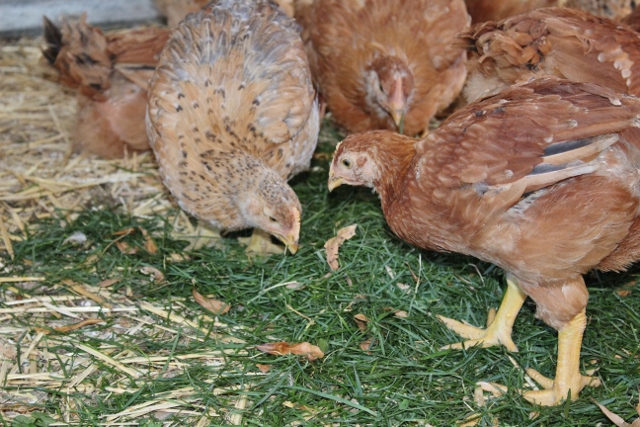 The girls came home from camp, and now they are concentrating on getting all their animals ready for the fair.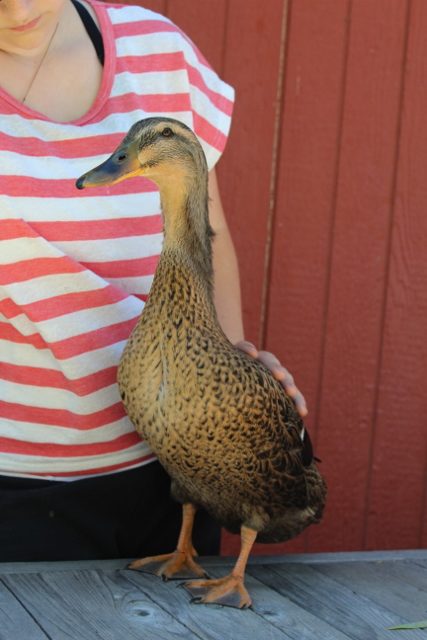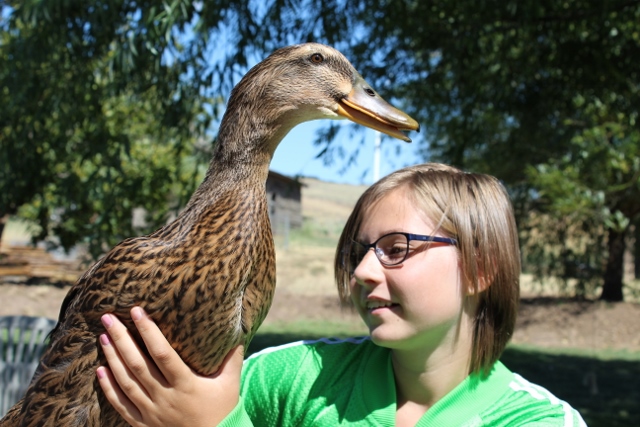 Have a wonderful weekend and stay cool!