I got this recipe from my cousin at a family reunion several years ago and it has since become my "go to" recipe for potlucks.  It is soooo good and very, very EASY.  Every time I make it at least two people ask me for the recipe.  I think it's a perfect addition to our summer kick off week of potluck/picnic type recipes. If you missed the first three recipes this week here is the Chicken Bacon and Ranch Pasta Salad, Fresh Raspberry Dessert Bars and Chicken Salad Wraps!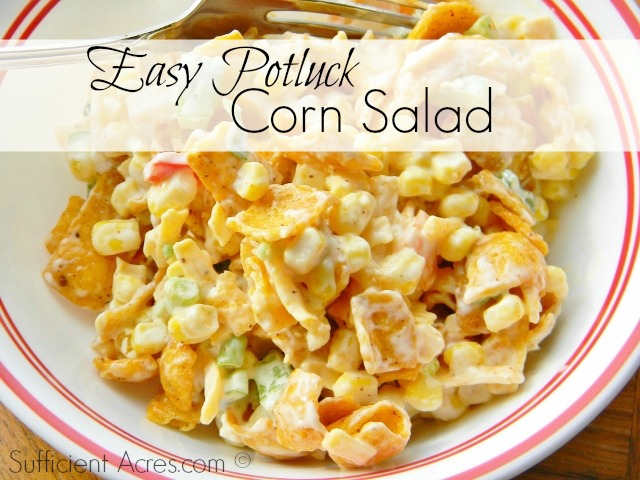 You will need corn, green onions (or any kind of onion you prefer), bell peppers of any color, cheddar cheese, mayo, and Chili Cheese Fritos.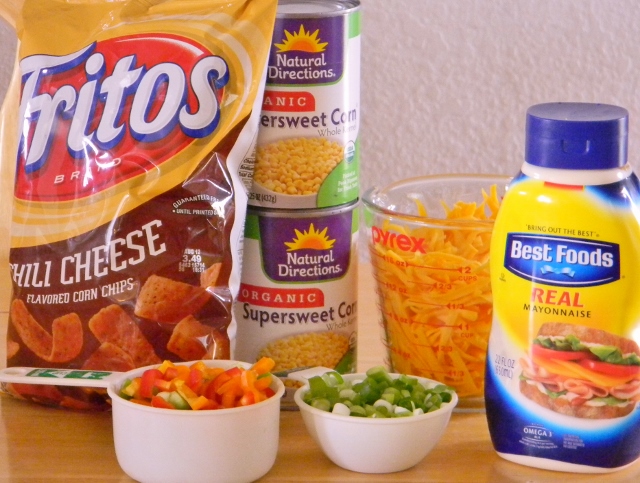 In a large bowl combine corn (drained well), sliced green onions, chopped bell pepper, grated cheddar cheese and mayo.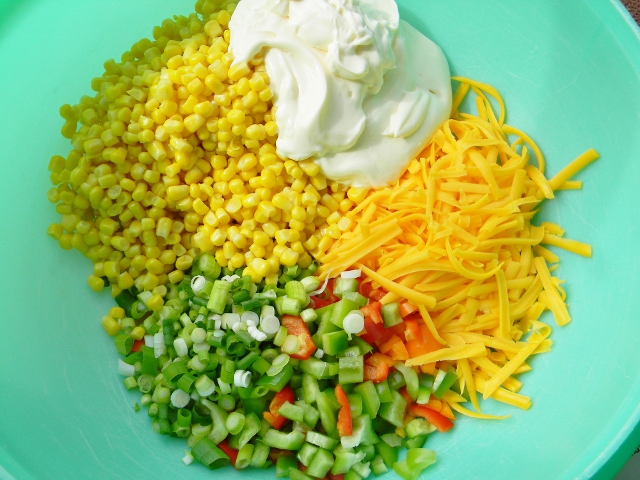 Stir to combine and refrigerate until it's time to serve.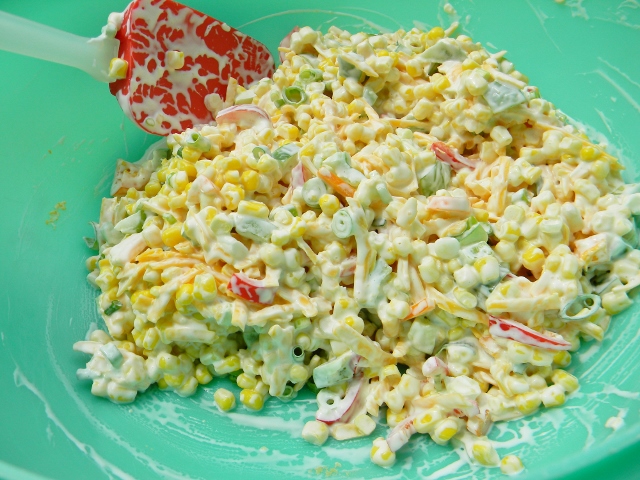 Just before serving stir in the Chili Cheese Fritos.
I made this salad last Sunday for our Fathers Day BBQ and planned on getting some good pictures so I could share them with you.  Just before we started to eat I saw my mom grab the Fritos and stir them in.  I thought, great, I'll go get my camera!  By the time I found my camera and got back to the table, this was all that was left……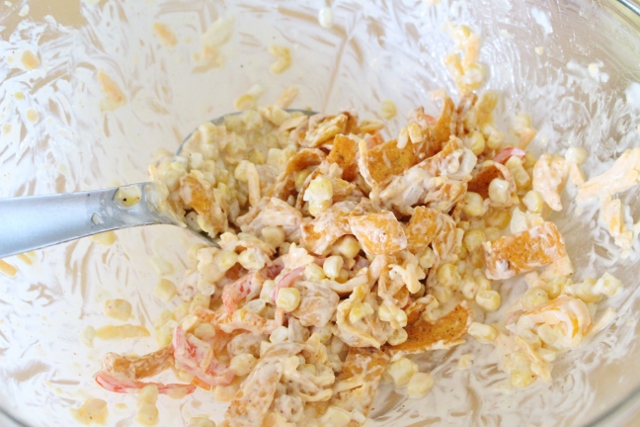 All of our guests hadn't even arrived yet!  I guess when you're late to our BBQ's you better not expect to get any corn salad.

Easy Potluck Corn Salad
Author:
Sufficient Acres.com
Ingredients
2-15oz cans of corn- drained or 3 cups of fresh corn
½ cup chopped green onions or any onion of your choice
1 cup chopped bell pepper of any color
2 cups grated cheddar cheese
1 heaping cup of mayo
1-10oz bag of Chili Cheese Fritos
Instructions
Put the first 5 ingredients into a large bowl and stir. Just before serving add the bag of Chili Cheese Fritos and stir well.
I like to serve this at potlucks where it is sure to all be eaten right away.  The chips will get soggy after a while, so left overs are not the best.  Not that we ever have any!
This post was shared at: The Weekend Potluck –