Last week we had weather in the 90's and this week we had a cold snap that went down to 29° one night!!  This weather is so weird, and the poor garden is suffering.  I'm hoping most of the plants will recover.  The rest I will have to replant. 🙁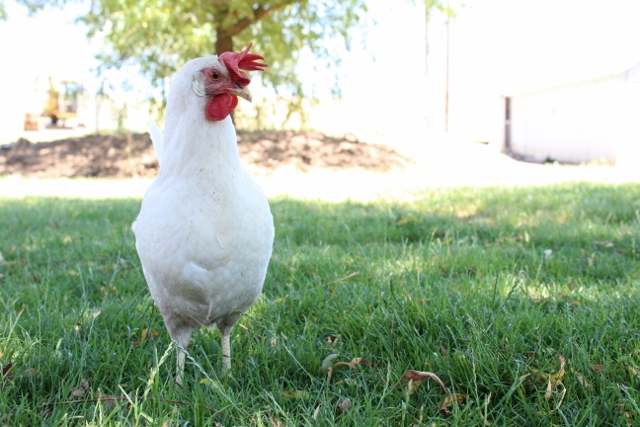 The raspberries were not affected by the cold weather.  I think this is going to be a great year for raspberries!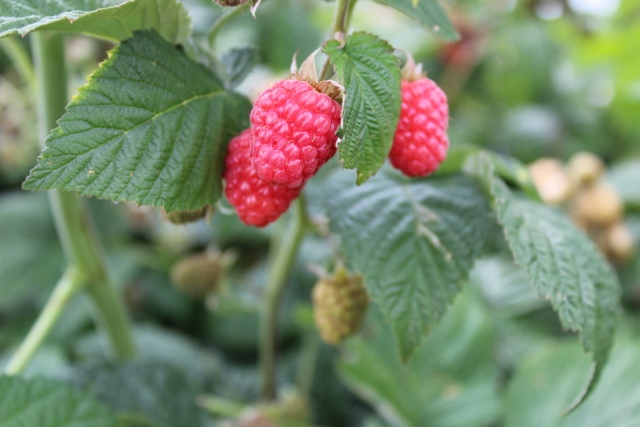 Our banty hens lay the cutest eggs…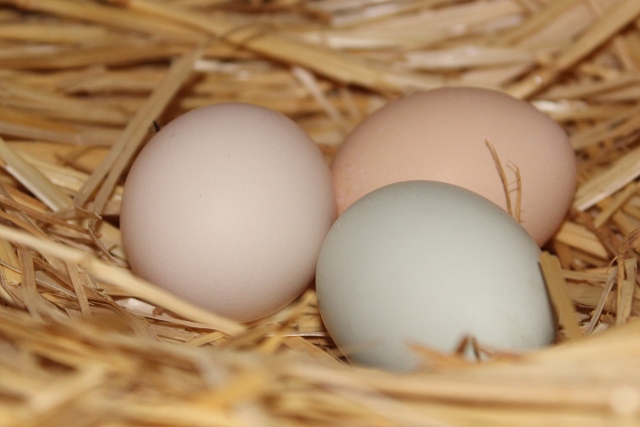 Last Sunday the girls youth group had a pie auction.  The goal was to raise enough money to pay for all the kids to go to summer camp.  It was a HUGE success!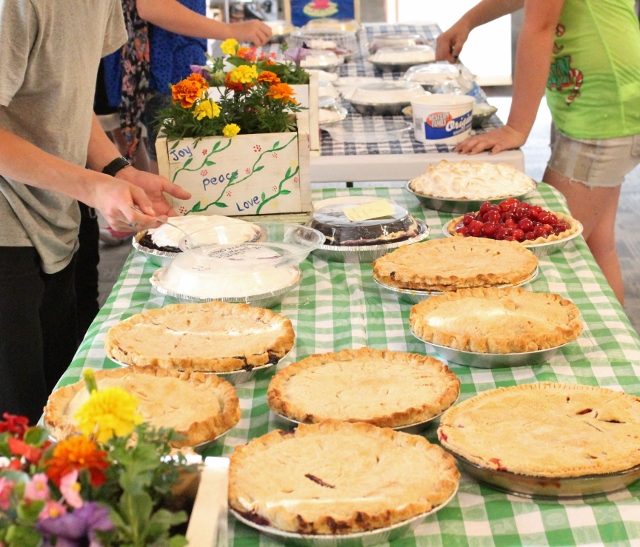 The chickens and ducks don't seem to mind the funky weather at all….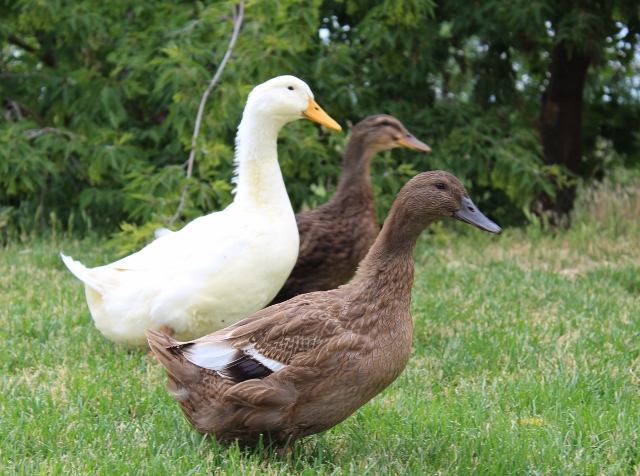 Mary picked our first harvest of raspberries and Jo made raspberry muffins…
Rebel loves to play ball…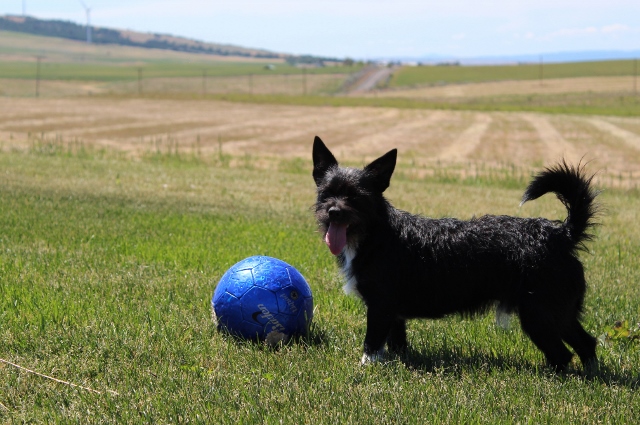 Jo just found a couple kittens in the barn.  This one was particularly playful, curious, and oh so fluffy!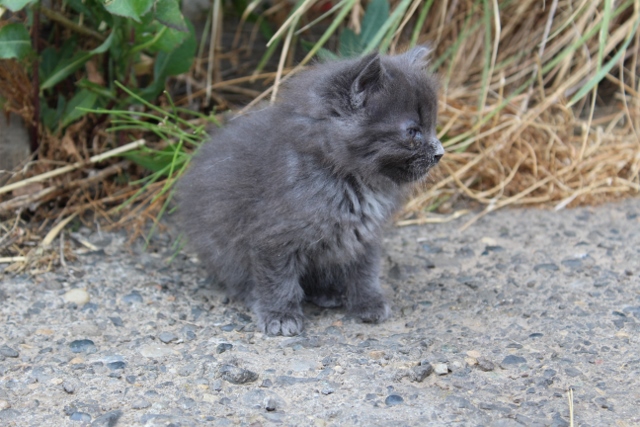 The new coop is almost done.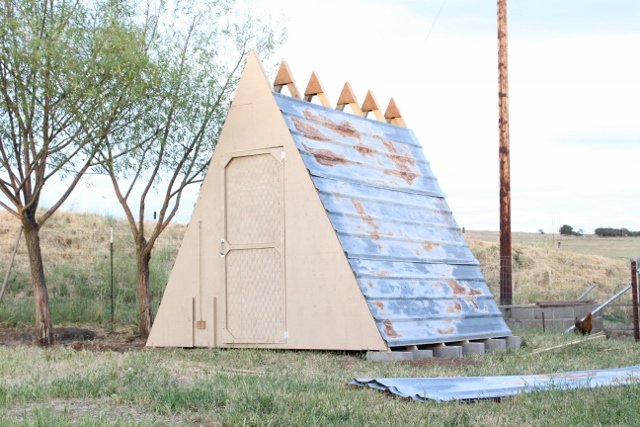 Which is good because the chicks came this morning! (For some reason Jess is waiting for a fairly calm day to install the last few pieces.)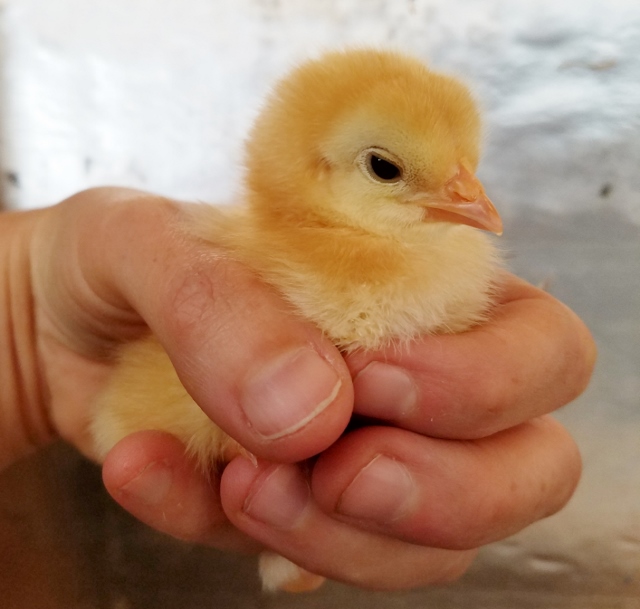 Hope you all have a great weekend!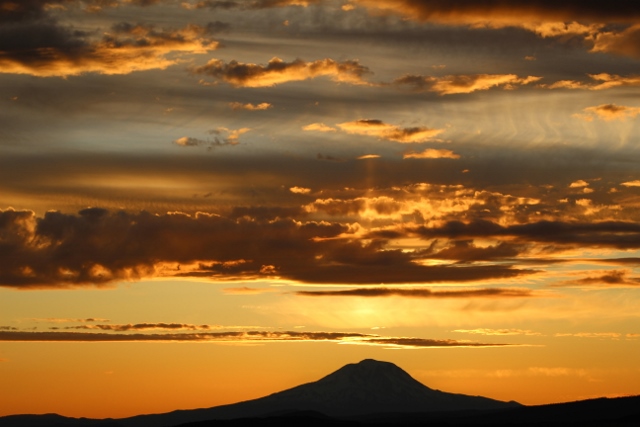 This post was shared at: Simple Homestead Blog Hop –