As you can see by the picture, we are already having trouble with earwigs chomping on our plants again this year.  I love our deep straw mulch in the garden, but the biggest draw back for us has been the earwigs hiding in the straw during the day and grazing on our veggies all night.  Between these traps and my homemade all natural bug spray we are hoping to keep the bug problem under control as our baby plants start popping up.
These homemade earwig traps are remarkably effective, inexpensive and chemical free!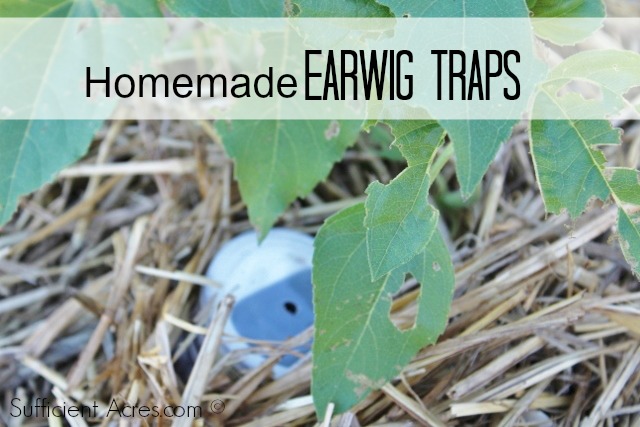 To start you will need several small containers with lids.  I used several old spice containers that I had after organizing my spice cabinet along with baking powder containers and some cheap plastic tubs.  Drill a hole in the lid big enough for the earwigs to crawl in (about 1/4″ should do).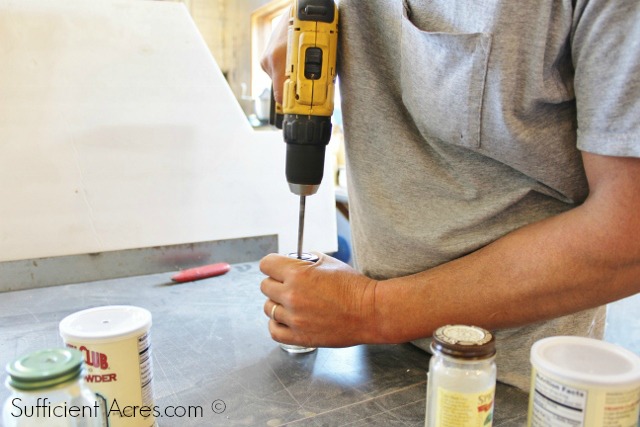 Pour soy sauce into each container about 1/3″-1/2″ deep, then pour in enough vegetable oil to just cover the top of the soy sauce.  The soy sauce will attract the earwigs, and once coated in the oil the little buggers won't be able to get back out again.  I have tried other baits that I read about on-line like molasses and beer, but the soy sauce worked best for me.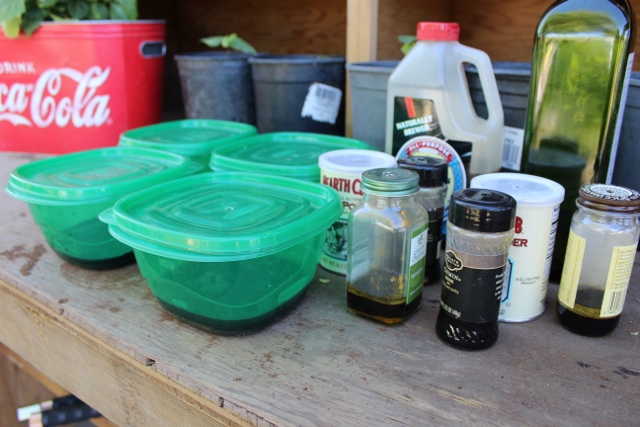 Take all your containers to the garden and bury them (leaving just the lid showing) in your problem areas.  Think "location, location, location!"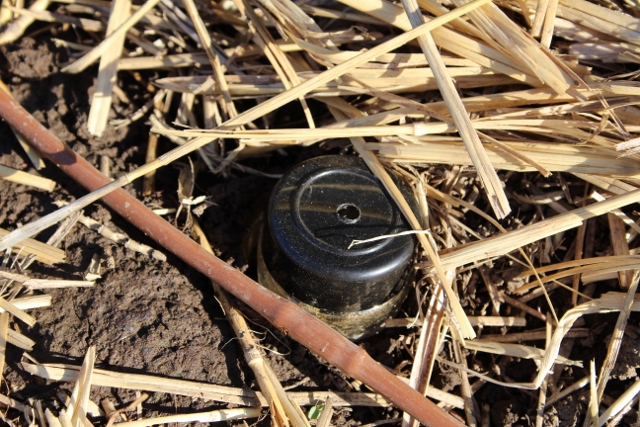 This one I just settled down into the straw next to a sunflower that was being eaten.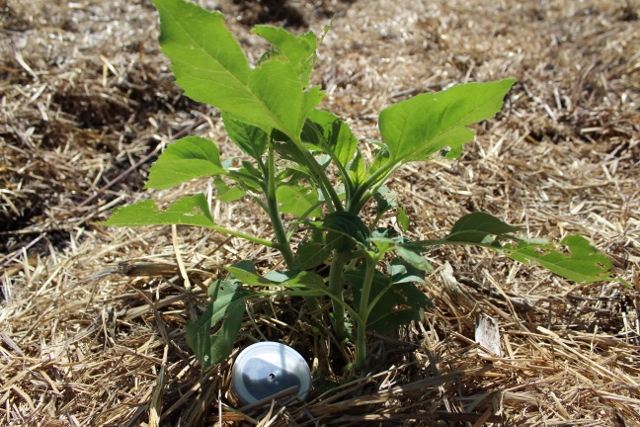 The next morning I checked and counted and had over 40 dead earwigs in just this one trap!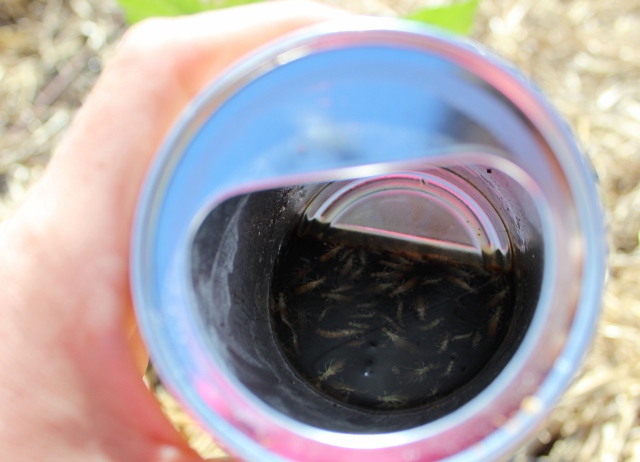 Every couple of days I check and replace the soy sauce and oil as needed.  It's nice to know there are ways to fight such pestilence in our garden without resorting to a bunch of nasty chemicals.
This post was shared at: Simple Homestead Blog Hop –