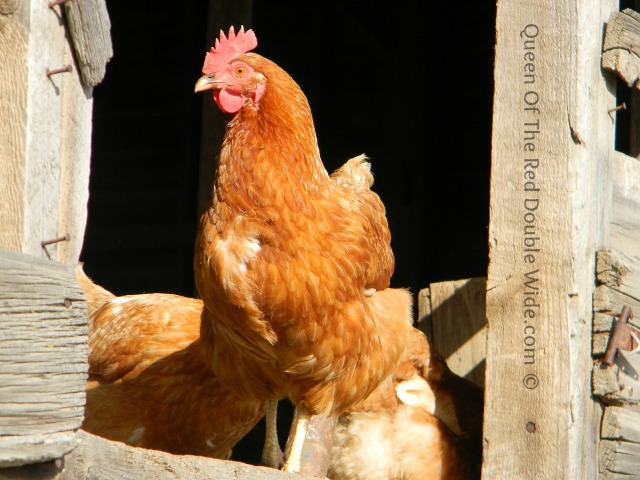 There once was a chicken named Traveler.  She was a good chicken as chickens go; laying eggs as often as she could, grubbing bugs and greens around the farm as free range hens like to do without being much bother to anyone or anything.  Well,… that is aside from the occasional poop on the steps or picnic table.  Where some hens stand out by their insistence of attention or simple mischief, Traveler was rather reserved and went largely unnoticed.  She lived happily somewhere in the middle of the pecking order of a modest flock and most likely would have lived out her entire unremarkable life eating, roosting, and laying without ever being given a name as some of the more endearing or troublesome hens had.  A small moment in time however would change all of that, not only for her, but for many of the other good hens that would eventually follow her example.  The discovery of this rebellious chicken movement led to a very humble confession and heartfelt apology on my part, and this is the true story I'd like to tell.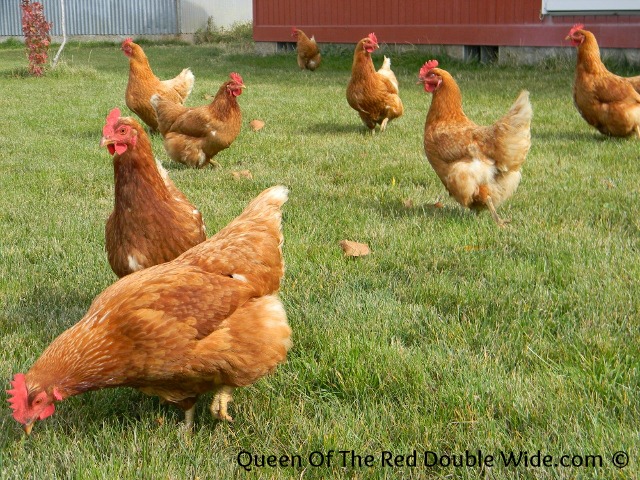 Yes, I've already told you the story of Traveler, but unbeknownst to me at the time the story wasn't over.  Several months passed quietly after this unassuming little laying hen became famous by her rather unique adventure, but then something inexplicable began to happen…  One by one hens began to disappear!  We'd lost chickens from time to time before; to the road out front, a passing raccoon, illness, and even witnessed a failed attempt by a raven to carry one of the hens away, but this was different.  There was no sign or sound to judge as to why they were no longer here.  We canvassed their range area time and again and found nothing.  It seemed unlikely that even the most skilled predator bird could go so unnoticed.  The time between disappearances didn't make sense either.  Two might go missing in consecutive days, but then a week or more would go by before another was lost.  They seemed to utterly vanish at random!  As weeks of this frustrating mystery began to pile up, Graces distress became apparent in the rather drastic measures being considered to protect what was left of her beloved flock.  Some of these measures would involve ME to a great degree, so you can imagine how earnestly intent I was at helping to figure out just what was going on.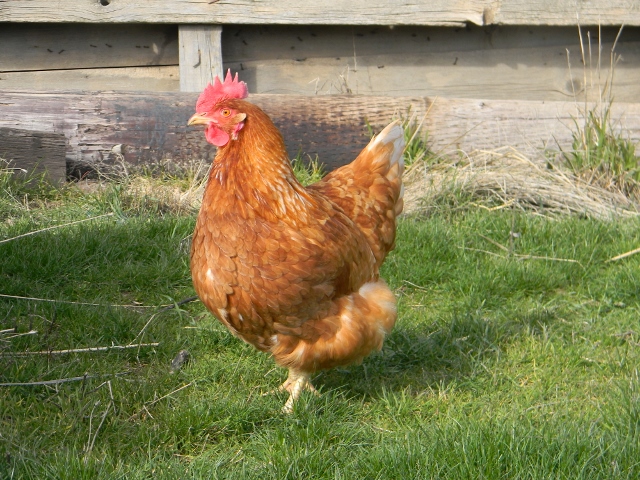 However sympathetic I may have been for Grace and her chickens, I'm afraid the slow season had ended and I was off hardscrabbling for work.  At the time I'd only recently decided to concentrate my efforts more toward thinning our counties over grown woods against fire hazard and disease than digging.  I was still just getting to know the regional director of the department of natural resources here at our local office and would meet him there between other things on occasion to learn more about forest health.  On one particular day we had met in his office where we discussed such things as realistic management practices, sustainability, bugs, disease, fire prevention, habitat, good dogs, the best fishing holes, where the biggest bucks had been seen, our children, some politics, and maybe just a bit of religion.  Having concluded that we mostly agreed on just what was wrong with this world (and of course what should be done about it), we decided to head for the hills for a site visit.  He headed for his rig, and I jumped in my little dump truck.
I'd pulled up to the curb when I arrived to park, beyond which was a fair expanse of grass to the DNR building.  As I started my truck and looked ahead through the windshield I noticed that on that grass was a small brown chicken that simply couldn't belong there…!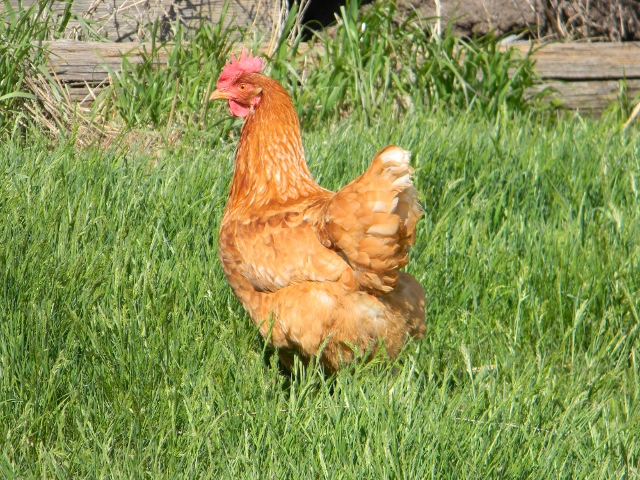 My mind immediately raced back to that moment I'd found Traveler in the woods so many months before, and all I could think was "Oh no! Not again!"…  I'm not really sure how long I sat there staring through the window at this chicken.  What was I going to say to a busy man I was just getting to know; a man who was in fact doing me a favor by taking the time to drive yonder some fair bit to show me what to look for in the woods and what to do about it?
Once again I found myself with the dilemma of a loose chicken accustomed to a free range life in a place she shouldn't be.  Only this time there was a man; the kinda guy people typically make appointments with to see, who was most likely about to be greatly inconvenienced just because one of my wife's chickens hitched a ride on my truck and was loose just outside his office.
The area she was loose in was a pretty fair expanse of grass and gravel bordered on one side by a road with cars whizzing by, and once again (of course) not a useful fence in sight.  The bird was only a few yards away and I really didn't want to spook it,…. so I shut the motor off,… I gently opened the door,… I heard the crunch of gravel under my boots as I stepped out,… My mind randomly pondered why I felt much the same anxiety a teenager might have at the groan of a creaky step when sneaking in long after curfew,… The hen snapped her head up from the scratching and pecking she'd seemed content with right about the same time the regional director rather aggressively pulled up behind my rig.  I thought, "What a goat fart this is!".  He rolled his window down with a quizzical look on his face as I stepped toward him, and all I could think to say was "Ummmm…".
Like Traveler, this little hen had stowed away on top of the fuel tank between the frame rails of my little dump truck, and with a sharp mental slap to my forehead the mystery of the missing chickens was solved.  I'd been delivering them all over the dang county one at a time!  Shortly after Travelers adventure the weather had closed in and my dump truck mostly stayed parked for a few months.  The hens didn't begin to disappear until the weather allowed me to dig again… Until I needed my little dump truck again… It simply hadn't entered my head that there might be a repeat adventure for another chicken like Traveler, much less eight of them all told!  And now,… eventually,… I was going to have to tell my wife what had happened to her precious hens!  You can imagine how much I was NOT looking forward to that conversation.
The little hen at the DNR office was eventually captured, and by the way, the regional director was plenty amused by the whole circumstance.  I'd put some water out, said a little prayer, and set off for the site visit hoping she'd still be there when I returned.  Fortunately she was, and by that time there were several strapping young fire fighters milling around that seemed willing enough to help wrangle the little bugger simply for the hilarity of it.  Imagine five fit men dancing around a vast expanse of gravel parking lot and grass trying to nab a small brown chicken as it darted between legs and under vehicles for twenty minutes or so.  There was a lot of laughter of course, but ultimately I'm sure we all felt increasingly humbled with the witness of each passing car.  Once she was finally caught I didn't hesitate this time to turn her loose in the cab of my truck.
This particular hen never did get a name.  Life kinda crowded in, and as time passed so did what was left of our first flock of hens.  Even the beloved Stinky is gone now.  I'm reminded of her and her sisters every time I sweep my shop floor.  You see, I spray painted one of her feet blue as she stood on the floor so we could tell her apart from the other hens after her recovery and return to the flock.  That was another story entirely, but the outline of her foot is still there and it does serve to remind us of all the mishaps and adventures that a few goofy chickens can bring to our lives.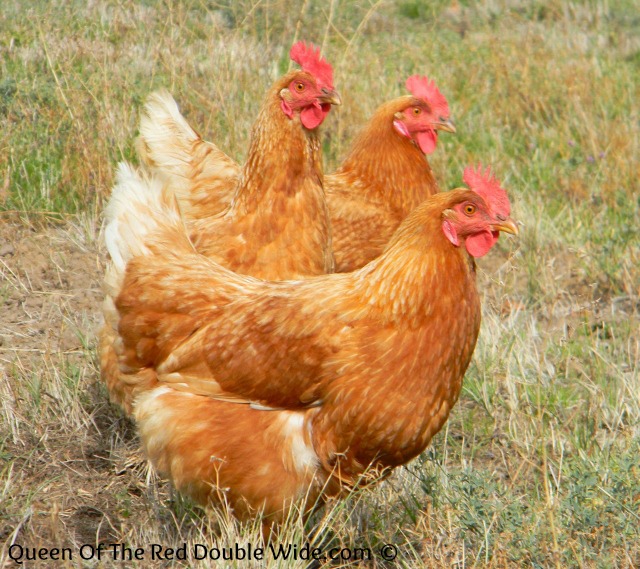 This post was shared at: Our Simple Homestead Blog Hop –