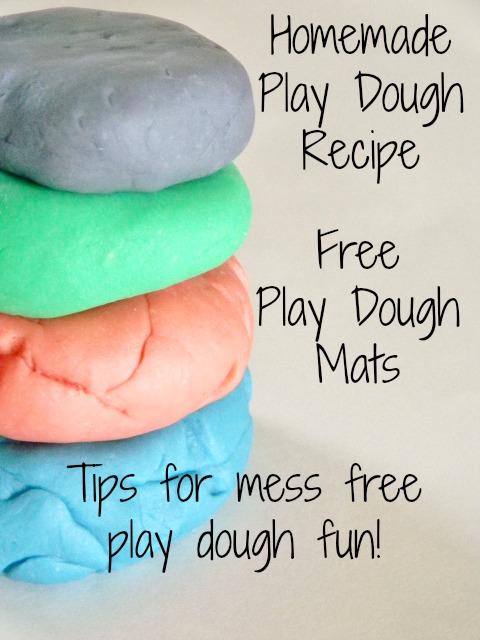 Play dough is one of those love, hate things.  Kids love it and parents hate it!  Seriously, I can't count how many times a parent has come into my classroom while the kids were playing with play dough and express how glad they are that their child gets to play with it at school because they won't allow it in their house.  Then they would tell me the horror stories of play dough smooshed in the carpet, smeared on the couch, dried on the walls and stuffed up the toddlers nose.  I totally get it!  Play dough used to make this mama crazy too!  But, after teaching pre-school and kindergarten for 7 years and having fun with play dough at least twice a week, I learned some good tips on how to play and learn with play dough without making you want to scream and buy new furniture.
The Play Dough Golden Rule:
I had 3 rules about play dough in my classroom of 3-6 year olds. (1) one color at a time (2) keep it on the table and (3) don't eat it!
Right now you are laughing because you have a 3 or 4 year old and you can tell them the rules until you are blue in the face and the play dough will still end up all mixed into a dog puke yellow color and stuck to their butts and the bottoms of their shoes.
That's why the play dough golden rule is not for the kids…..it's for the adult.  Here's the rule: Play with the play dough too.  The mistake I would make when my kids were small is thinking they were distracted for a few minutes with the play dough and I would try to get some dishes and laundry done.  That's when the play dough explosion would happen.  If you are right there playing too, not only will the mess stay more contained but they will stay busy longer and it can turn into a learning time by making letters, numbers, shapes, and talking about different colors.  Now, even if you're sitting right next to them, play dough can still end up in their mouth and on the floor.  I love this homemade recipe because if they eat a little it won't hurt them.  When play dough ends up ground in the carpet or smeared into the couch just pick up the big chunks and let the rest dry.  When it's good and dry take a butter knife and scrape, it will loosen up and the crumbs can be vacuumed up easily.  Another way to help keep the mess contained is using cookie sheets.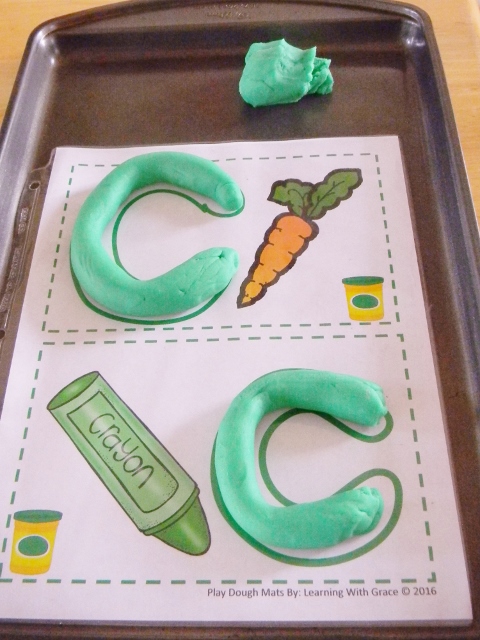 The ultimate way to keep the mess out of the house is to play outside at the picnic table!
Here is the recipe we use for play dough and we love it.  I have been looking around at other recipes and some cute ideas I saw were adding glitter, dying with Kool-Aid packets, adding essential oils or for vibrant colors using the gel food coloring.  I'm not sure adding a good smell would be such a great idea for little ones though.  It might just make the problem of play dough eating even worse.  But for older kids it sounds like fun!

Homemade Play Dough Recipe
Ingredients
2 cups of water
2 cups of flour
1 cup of salt
½ cup cornstarch
2 tablespoons vegetable oil
1 tablespoon cream of tartar
food coloring
Instructions
Put all the ingredients into a sauce pan and whisk everything together. Heat to medium low heat and keep stirring until its to thick to stir. Remove from the stove and place the dough on a piece of waxed paper. When the dough is cool enough to handle separate into 4 pieces and knead in a few drops of food coloring to dye your desired color.
Store in a sealable container
Here are a few different kinds of free play dough mats that you can print out and laminate; or if you don't have a laminator you can slip them into a plastic sheet protector.  Have fun!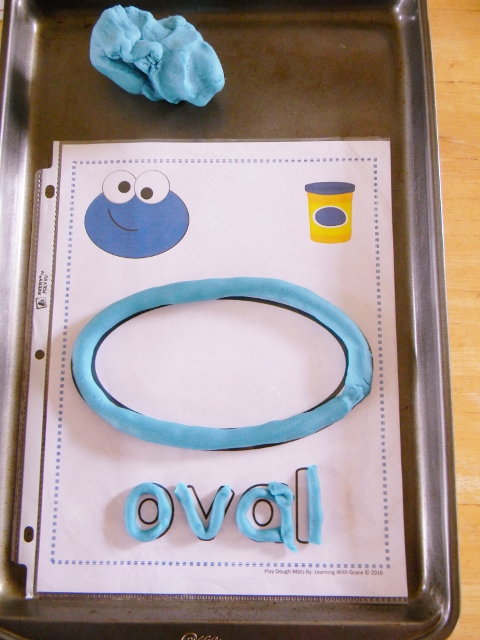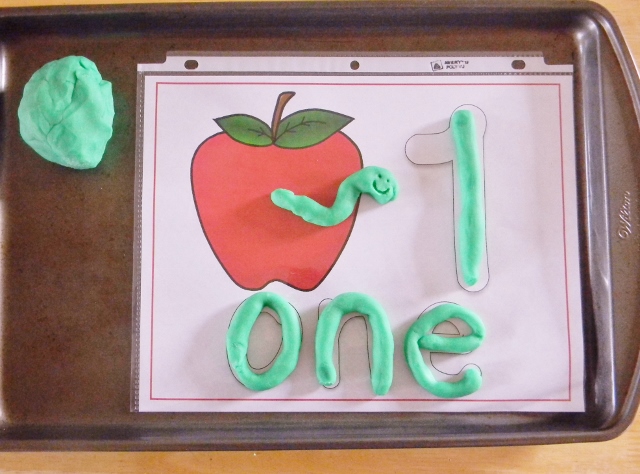 Here are more free play dough mats from Life Over C's blog.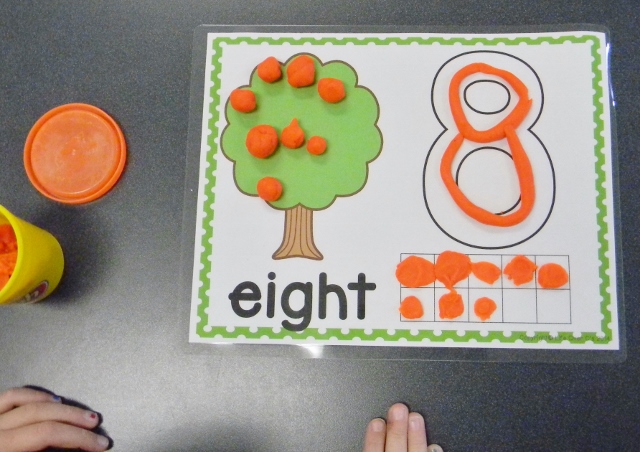 If you are looking for A-Z alphabet play dough mats I have some in my Teachers Pay Teachers store here, or there are also play dough mats in my "Learning Colors" packet. These aren't free, but are a really fun learning tool.
Now, obey the golden rule and go play with play dough!!
"The voices of childhood echo throughout life.  The first learned is generally the last forgotten."                 ~C.H. Spurgeon
This post was shared at: Simple Homestead Blog Hop –