This post contains affiliate links.
I really don't know why I haven't been making my own celery salt for years?  It's so simple!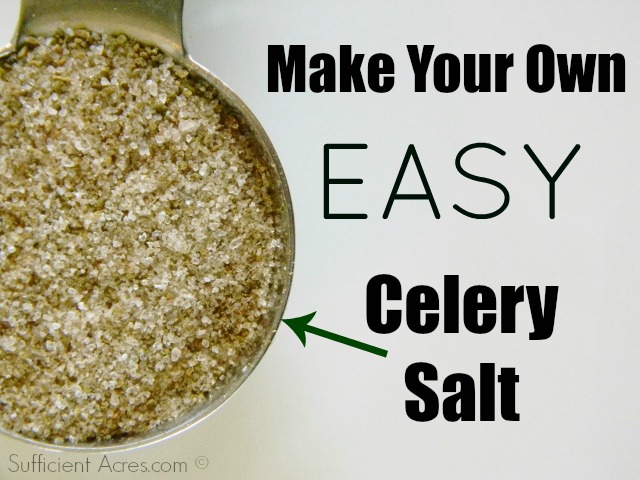 All you need is salt and celery seed powder; OR you can buy celery seeds and grind them yourself (Way more fun!).  My mom got me a mortar and pestle for Christmas so I bought celery seeds and ground them myself.  A coffee grinder would work too, though I highly recommend cleaning the grinder thoroughly before your husband uses it again.  We had an experience with dried hot peppers from the garden a few years ago, and…!
The measurements are 2 parts salt to 1 part celery seed powder.  If you don't use much celery salt you could use teaspoons.  I used 2 tablespoons of salt and 1 tablespoon celery seed.
Put it in a salt shaker or old spice container and shake it up(make sure to label it).
Now you are ready to use it in any recipe calling for celery salt.  I love using it in potato salad, deviled eggs, and chicken soup.  What do you use celery salt in?

Homemade Celery Salt
Ingredients
2 Tablespoons salt
1 Tablespoon celery powder
Instructions
Mix together and store in a salt shaker or old spice container.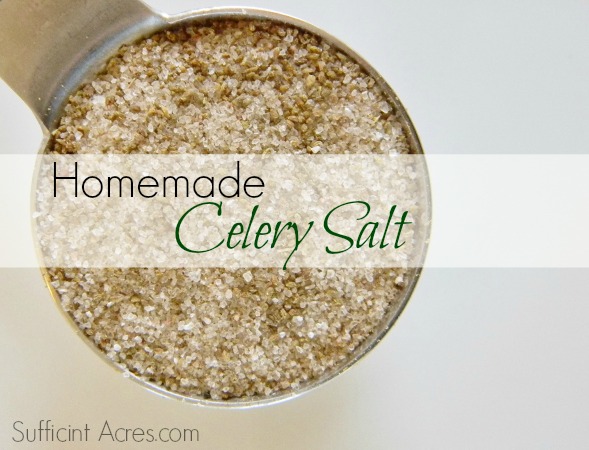 It's the little things that make life BIG.